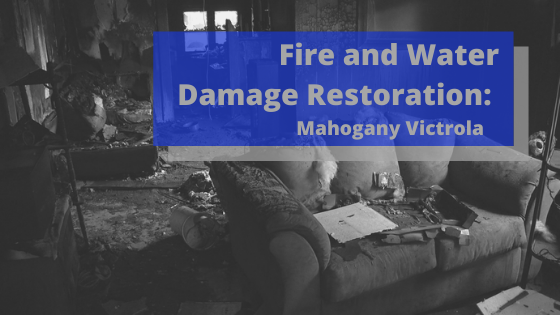 20 Dec

Fire & Water Damaged Restoration: Mahogany Victrola

Fire and water damage is one of our most common repairs that we are highly specialized in. Insurance companies will normally assist you in paying for repairs to your furniture that have been damaged in these horrible ways. We have had hundreds of pieces come to us after a house fire or flooding that we have been able to restore to their former beauty.

This piece had been through a house fire that was soaked down by the fire department. Even though this beautiful piece of furniture had extensive damage to it, we took on the challenge and were able to return it to its owner in amazing shape after a complete refinish. We were able to polish all of the brass, replace the decals, and even replace the felt on the turn table ensuring this piece looked like new. The owner was very pleased with our work and never thought they would see their furniture in such good shape again.

To learn more about our process of restoring fire and water damaged furniture, Contact Us today.