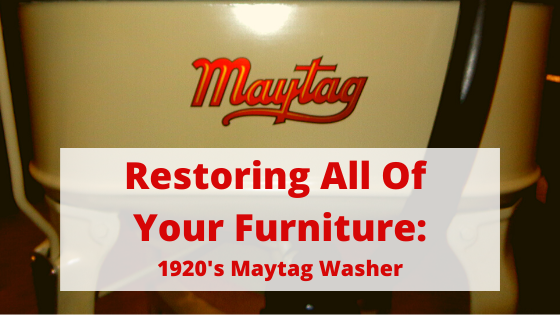 20 Nov

Restoring All Of Your Furniture, Maytag Washer

Here at Pender's, we restore all different types of antique or damaged furniture. A family from Raleigh brought in a Maytag washing machine from the 1920's. They wanted this astonishing piece to be refurbished because it had been in the family for generations.

We took this piece completely apart down to its nuts and bolts, cleaned all of the gears, and repainted the washing machine. In addition to returning the finished product looking clean and refurbished we wanted to return the piece in its intended working condition. When we  returned the completed project to our customer, he was so pleased with our work that he chose to place this piece in his kitchen and it quickly became a center piece for conversation in his home.

The quality of work we completed on the 1920 Maytag washing machine resulted with our customer feeling very proud of his family heirloom. This is what we strive for every day with every project we complete at Pender's.

Contact Us today if you have an old piece that you would like to see refurbished!