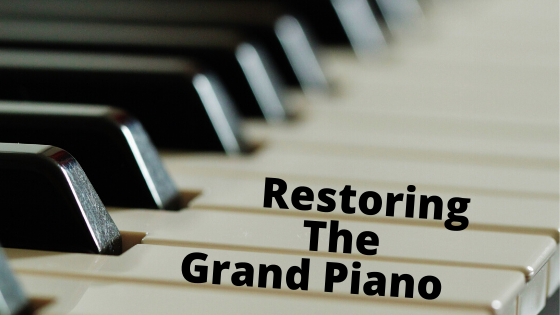 20 Oct

Restoring The Grand Piano

A customer from Charlotte, NC had a massive house fire and the majority of their antiques were badly damaged, including this incredible baby grand piano.

Her insurance company recommended Pender's to help them with restoration and after David met with the customer, they decided to choose our services. After having our piano movers move the piano safely from Charlotte, NC to our shop here in Raleigh, we began the tedious process of getting this work of art back to its original beauty. First, we hand stripped the entire piece. After stripping the existing finish off, we then sanded the entire piano down to its original bare wood. After fixing all of the imperfections that were caused by the fire damage, we then stained this beautiful piano in a nice walnut finish. We sent the piano over to a piano shop to have them rework the entire inner workings of the piano and make sure it sounds just right. The piano looks absolutely stunning after we were finished and sounds amazing too!

If you want to refurbish your piano to its original glory, Contact Us today!